COVID-19: WE WANT TO GIVE YOU THE GREATEST POSSIBLE CERTAINTY IN THE DIAGNOSIS OF YOUR CHEST X-RAY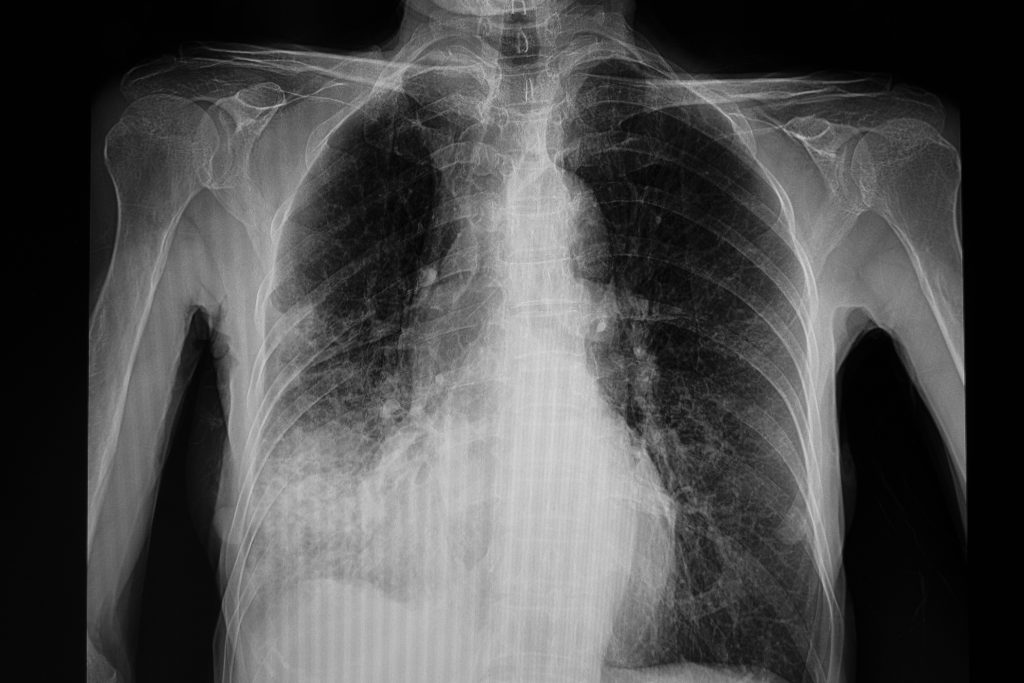 From a radiological point of view, computed tomography is the gold standard in the diagnosis of Covid-19 pneumonia. However, digital X-ray is often the initial modality, as it is an important part of daily practice.
Let's get straight to the point: How should pathologies in thoracic radiography be interpreted, especially in the context of the current viral pandemic?
We at Academic Health support you with our teleradiological service every day of the year. We usually evaluate your X-rays by 12 noon of the next working day.
As an acute service, we offer you our written reports of your chest x-rays within one hour, so that you have the greatest possible certainty in your diagnostics.
Your examinations are exclusively evaluated by MEBEKO-approved, Swiss, Austrian and German radiology specialists with many years of experience.
With our own highly secure technology Diagnostic Gate we connect you very quickly to our teleradiological network. The data transfer is carried out in compliance with GDPR via a highly encrypted VPN/IPsec connection. We provide this connection to you free of charge.
And we will keep the diagnosis costs low, especially in this crisis situation.